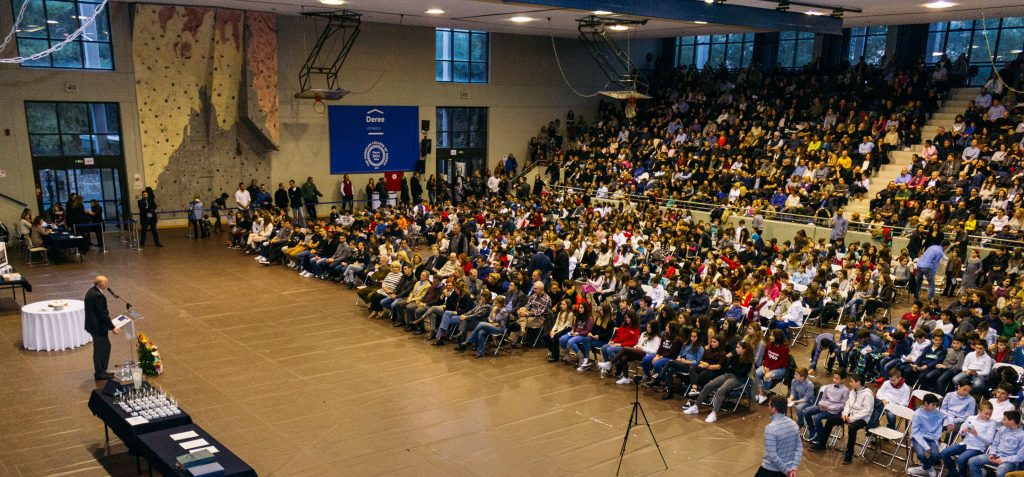 Deree College Athletic Club
The Deree College Athletic Club was established in 1986 and began re-operating in September 2011, when it started running the Deree Sports Academy for children  and the ACG Fitness Program for adults, aimed at teaching sports and providing a quality sports experience for youngsters and adults, in a safe and well-equipped environment!

In September 2011, the Deree College Athletic Club began to operate the Deree Sports Academy, aiming to provide children with high-level sports training and to cultivating good characters, good students and good athletes!

Today there are groups for SWIMMING, TENNIS, BASKETBALL, VOLLEYBALL, SOCCER and TRACK & FIELD.

Every summer, the Summer Camp offers children who participate unforgettable experiences, based on a full and balanced athletic, academic and arts program!

The entire Summer Camp program takes place on the campus of The American College of Greece.

The ACG Fitness program is designed for adults who wish to make use of our sports facilities and programs.

It also provides the opportunity to teams and companies to use our basketball, volleyball and tennis courts as well as our soccer field, on specific days and times.
The DEREE COLLEGE ATHLETIC CLUB utilizes the excellent athletic facilities of The American College of Greece, which were used as the training center by the Olympic Team of the USA during the Athens 2004 Games, and include:
Olympic-size SWIMMING POOL
SOCCER field with synthetic ecological turf
Six (6)-lane tartan TRACK
Four (4) TENNIS courts
INDOOR  COURTS, and
Fully-equipped FITNESS CENTER